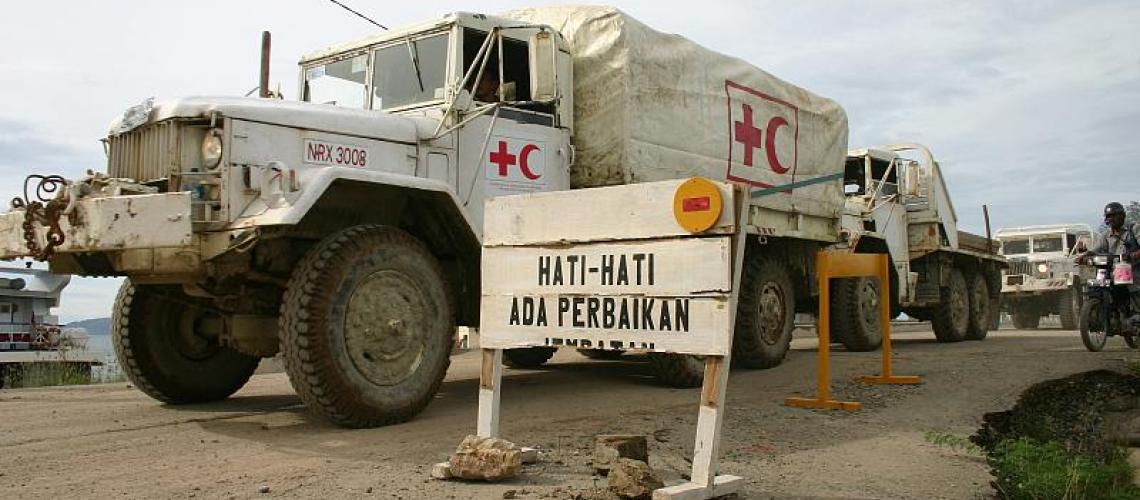 Delivery Modality
Online guided
Online self-paced
Theme
Operational Capacity for Response
Procurement
Transport & Logistics
Audience
Civil Society & Community-Based Organizations
NDMO/Civil Protection
This is an introduction to Logistics in emergency operations.
The basic task of humanitarian logistics comprises acquiring and delivering requested supplies and services, at the places and times they are needed, whilst ensuring best value for money. In the immediate aftermath of any disaster, these supplies include items that are vital for survival, such as food, water, temporary shelter and medicine, among others.
The worldwide activities of the IFRC Logistics Procurement and Supply Chain Management (LPSCM) focus on three strategic objectives:
support the enhancement of National Society logistics capacities

increase the IFRC's logistics capacity to deliver logistics services for preparedness and operational activities

provide agreed logistics services to third parties in the humanitarian sector.
In this 20-minute online course, you are invited to watch the Surge Series episode on Logistics in emergency operations, to do a self-check, and to explore other related resources.