WMO
---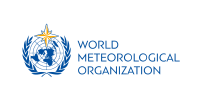 The World Meteorological Organization (WMO) joined the CADRI Partnership in 2014. WMO deploys specialized expertise in response to country demand for CADRI services in the area of climate services applications to improved forecast services and early warnings, as well as risk assessments.
As a specialized agency of the United Nations, WMO is dedicated to international cooperation and coordination on the state and behaviour of the Earth's atmosphere, its interaction with the land and oceans, the weather and climate it produces, and the resulting distribution of water resources.   Within its mandate in the areas of weather, climate and water, WMO coordinates the efforts of National Meteorological and Hydrological Services and supports capacity development in areas ranging from observations, information exchange and research to weather forecasts and early warnings. WMO also helps its Members to monitor the Earth's climate on a global scale so that reliable information is available to support evidence-based decision-making on how to best adapt to a changing climate and manage risks associated with climate variability and extremes. 
As one of CADRI's Technical Partners, WMO contributes specialized expertise to support CADRI work at global, regional and country level. WMO led the integration of climate services in the CADRI Capacity Diagnosis and Planning generic module.
WMO can deploy specialized expertise in response to country demand for CADRI Partnership services in the areas of climate services applied to disaster risk reduction and climate change adaptation including early warning and risk assessment.
To learn more about WMO, please click here.