UNITAR
---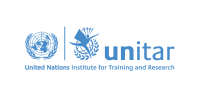 The United Nations Institute for Training and Research (UNITAR) joined the CADRI Partnership in 2015. UNITAR provides advisory guidance to the development of CADRI Partnership products and services, such as the e-catalogue of training modules.
UNITAR provides innovative learning solutions to individuals, organizations and institutions to enhance global decision-making and support country-level action for shaping a better future. With the objective of strengthening the capacities of governments and communities, in particular developing countries, for risk reduction and disaster management, UNITAR has been working on two fronts: Providing advanced technologies and applications to reduce disaster impact; and providing training opportunities for government officials in the most vulnerable regions facing disasters.
UNOSAT Rapid Mapping provides satellite image imagery derived maps, reports and data analysis during humanitarian emergencies.
UNITAR has teamed up with the UNDRR and other UN organizations and universities to create and offer a unique e-learning package on disaster risk reduction for national and local governments, such as Making Cities Resilient: Implementing Local Disaster Risk Reduction and Resilience strategies; and "Resilience of Local Governments: A Multi-sectoral Approach to Integrate Public Health and Disaster Risk Management". UNITAR training offer in disaster risk reduction is available in the CADRI e-catalogue of training modules.
To learn more about UNITAR, please click here.