ODI
---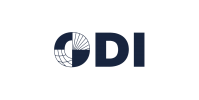 The Overseas Development Institute (ODI) joined the CADRI Partnership in 2018. ODI provides advisory guidance to the development of CADRI Partnership products and services.
ODI is an independent, global think tank. ODI's vision is a sustainable and peaceful world in which every person thrives. ODI harnesses the power of evidence and ideas through research and partnership to confront challenges, develop solutions and create change. ODI's work addresses four key global challenges: poverty and inequality, economies and work, sustainability and, conflict and fragility, and explores the tools and approaches needed to enable progress and address risks. ODI's multidisciplinary approach combines research, advisory work, convening and communications. ODI is developing a robust, interdisciplinary platform that identifies new and emerging risks, develops evidence-based strategies to manage vulnerabilities and uncertainty, and provides decision-making support and options for policy-makers, donors and the private sector.
ODI's DRR work focuses on:
Ensuring decision-makers in government, the private sector and civil society are better informed about how to identify and manage risks, trends and opportunities.

Fostering collaboration between those working on climatic, conflict, pandemic and economic risks to identify joined-up approaches to addressing these challenges.

Identifying opportunities, tools and partnerships to scale up investments that effectively prevent risks, build resilience and improve millions of lives.
To learn more about ODI, please click here.