GNDR
---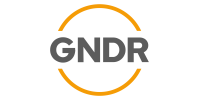 The Global Network of Civil Society Organizations for Disaster Reduction (GNDR) joined the CADRI Partnership in 2018. GNDR provides advisory guidance to the development of CADRI Partnership products and services, such as good practices, training modules and other capacity development tools.
GNDR is the largest international network of organizations committed to working together to improve the lives of people affected by disasters world-wide. GNDR connects frontline civil society organizations with national and international policymaking institutions and governments, and influences policies and practices by amplifying the voices of people most at risk. GNDR's goals are to strengthen the mobilization of civil society organizations involved in DRR and to champion DRR localization in reference to structural changes that enable local actors (local authorities, CSOs, small businesses, communities most at risk) to have the capacity, resources and power to decide how to strengthen their own resilience.
As one of CADRI's Technical Partners, GNDR provides guidance to the development of CADRI products and services, including compendia of good practices and inventory of training modules, at global, regional and country level. The CADRI Partnership can capitalize on GNDR flagship assessment, Views from the Frontline (VFL) which is a forward-looking monitoring process that supports inclusive people-centered approaches to DRR. The CADRI Partnership can build upon the VLF CADRI Tool to complement the CADRI Capacity Diagnosis and Planning process and ensure the integration of communities needs and demands in the DRR capacity development approaches.
To learn more about GNDR, please click here.